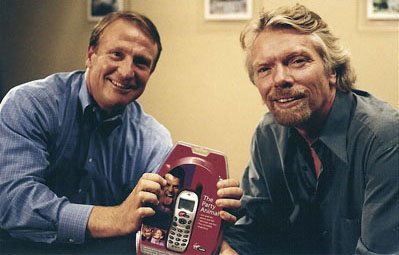 Branson endorses SBTL: "This is an extraordinary book that reveals a meaningful 'secret formula' for success..." SEE Video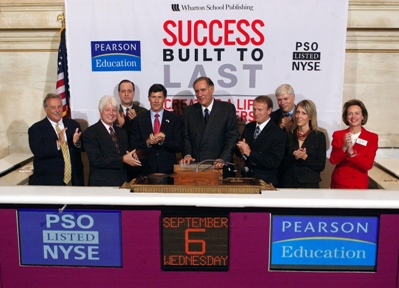 NYSE President Cathy Kinney (in red) welcomes coauthors Stewart Emery and Mark Thompson at the closing bell, with Pearson Chairman Glen Moreno and Merrill Lynch CEO John Thain.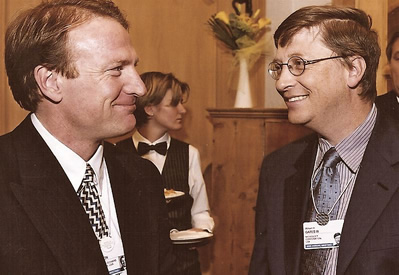 Mark Thompson and Bill Gates at the World Economic Forum. Get a free copy of Mark's interview with Bill Gates and Warren Buffett and enter to win a free seminar: ThoughtStyles of the Rich & Famous.


Testimonial From RICHARD KOVACEVICH, CEO of Wells Fargo
"In business and in life, lasting success takes teamwork, integrity and the courage to stick with what really matters. That is what Success Built To Last is all about." Mark keynoted for 4000 sales managers at Wells Fargo.


From DAVID STERN, Commissioner of the National Basketball Association
"Anything worth doing in life takes a team. If you want to Create a Life That Matters – as you will see in this book – you've got to recruit a team to your dream."

Testimonial From Jack Canfield, star of The Secret and bestselling coauthor of the
Chicken Soup for the Soul
series.
"This book presents a path to the kind of lasting success that transcends fear and endows healthy self-esteem."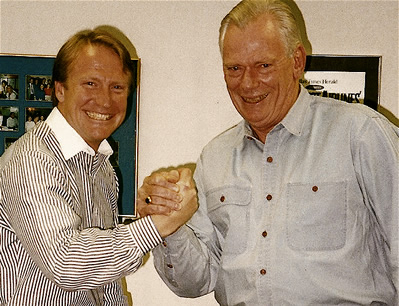 "Success Built to Last wisely counsels you to go nuts about something meaningful."From HERB KELLEHER, Cofounder, Southwest Airlines

From BILL GEORGE, former Chair & CEO, Medtronic and author of Authentic Leadership
"In Success Built to Last, authors Jerry Porras, Stewart Emery and Mark Thompson share the wisdom of great leaders about sustaining success and having a fulfilling life at the same time. They show readers how to pursue their passions and achieve success beyond their wildest dreams, while staying true to who they are. The book is a 'must read!'"

From GREG FOSTER, President of IMAX Films
"There is nothing more important you can do than create a life that matters for you and your family. That is the only way to achieve Success Built to Last. As a leader and a parent, you've got to read this book and then give it to the teens in your family!"

From ROBERT LANE, Chairman & CEO of John Deere & Co., Inc.
"John Deere himself said 'I will not put my name on a product that does not have the best in it that is in me.' Imagine using that same standard in your personal life and career. When you commit yourself to excellence that would make you proud to put your name on everything you do, then you will have Success Built to Last."