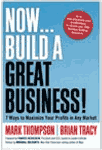 DVD Workshop with the authors:
Please contact us at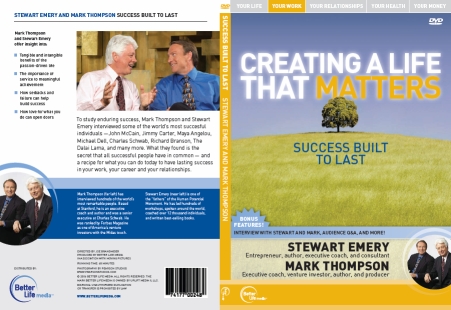 Audio Programs from the authors:
Order the CD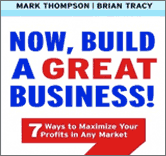 Audiobook, Unabridged Audio CD
Download these fascinating programs from our partner,
Audible.com:

The audiobook read by the authors

The audio version of the DVD from our television program (above)
Get Your Success Profile:
The TalentSmart/Success Built To Last Assessment is NOW available.
Take this simple quiz to find out your Success PerspectiveTM
In our research, the authors identified what successful people have in common and what you can do to achieve lasting success. Most individuals have a tendency to define success in one of three ways—we call them success profiles—and we discovered that the big challenge for successful people is to find a way to balance and align these three dimensions. When you know your success profile, you will be in a much better position to create lasting success. And when you know the success profiles of each of your team members, you will know better how to identify the best roles for each individual, increase performance and have more fun doing it.

This easy quiz is based on our World Success Survey and was developed in cooperation with our partner, TalentSmart, the assessment test experts who brought you the Emotional Intelligence Appraisal and Workbook and many other useful tools.
Click here to learn more about this powerful and simple way to achieve lasting success in your organization and your life.
This fun and easy online course gives you the simple, secret formula for lasting success at work and at home.
Once you've taken the Success Perspectives quiz, you're ready to do something about making success happen in your organization, in your career and in your life.
To learn more about this class, let us know how to reach you when the next course is available.
To find out about upcoming courses, seminars, events and valuable information, please give us a way to contact you. We keep all contact information strictly confidential.