Success Built to Last
Director of Research
Bonita S. Thompson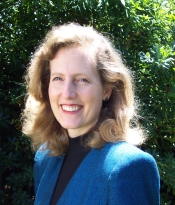 Bonita S. Thompson brings a unique combination of scientific method as well as practical business experience in large organizational environments as our Research Director for Success Built to Last. She was trained as a behavioral psychologist, earning degrees in industrial psychology and statistics in 1980. She graduated from U.C. Berkeley's Haas School of Business with an MBA in information systems in 1990. She brings to Success Built to Last over 20 years of experience in organizational development, performance-based compensation systems, employee opinion surveys and human resources systems design at Bank of America, Levi Strauss, Genentech, Pacific Telesis, Catellus and Varian.
Based on her extensive experience in business and human resources, Bonita trained the co-authors on behavioral interviewing techniques that enabled us to reach beyond superficial, scripted responses and into the substantive issues that drive the values and behavior of leaders. This was crucial as we embarked on interviews with what turned out to be hundreds of accomplished people, including the Dalai Lama, Maya Angelou, Jack Welch, Jimmy Carter and the Leaders of the New Century project.
Rather than just convert all the interviews into transcripts, Bonita took a unique, innovative and painstakingly time-consuming step to thoughtfully evaluate hundreds of hours of audio on her Protools system, carving the best clips into thousands of quotes. This further revealed the full visceral impact of these intimate conversations, as we could hear and feel the emotion that drives behavior, not just the words that describe them. Bonita analyzed the clips for their practical value in real working environments and catalogued them on half-terabyte portable hard drives in almost two dozen discrete categories of research for use in eLearning and live presentations as well as our books. You'll find Bonita today with her ear to the grindstone on a never-ending quest for insights, clips and quotes that illuminate the behavioral traits of the world's most accomplished people.